Eyes on the Bay - Status and Trends
We are in the process of restoring full functionality to the new and improved Eyes on the Bay site, thank you for your patience while we make these updates. We apologize for any inconvenience. To view detailed reports on the health of Chesapeake Bay tributaries, visit our Tributary Water Quality and Habitat Assessments page.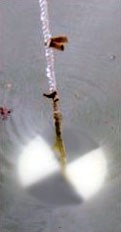 When this page is relaunched, it will include an interactive map that will feature:
the current water quality status over the past three years at stations around the Chesapeake Bay and its tributaries.


the long-term trends (1999-present) at those same stations, indicating if an area is improving, degrading or exhibits no change.


includes total nitrogen, total phosphorus, summer bottom dissolved oxygen, total suspended solids, chlorophyll and secchi depth (water clarity).
>>Detailed description of water quality status and trends methods and parameters<<