April 29, 2019
Why is the water green?
The water in some Eastern Shore tributaries has turned a neon green color this month. There have been numerous reports of bright green water this month from Broad Creek (a tributary to the lower Choptank River), the Wye River, Wye Narrows and the Miles River. The Maryland Department of the Environment and the Maryland Department of Natural Resources investigated these reports with help from ShoreRivers. The green water was caused by a bloom of a very small species of green algae (unidentified coccoid chlorophyte). Cell counts were over 3 million cells/ml in Broad Creek and approximately 1 million cells/ml in the Wye and Miles River complex.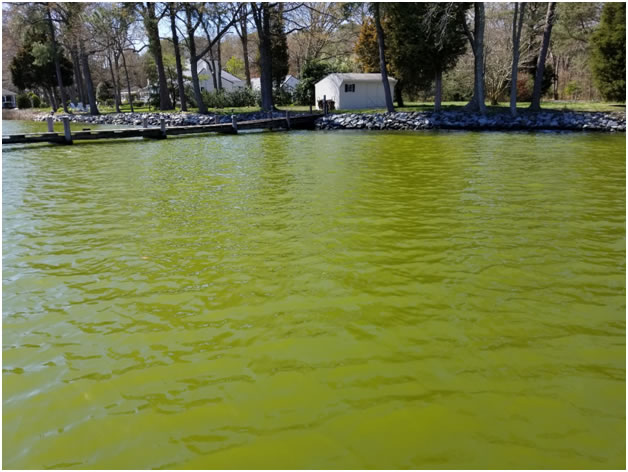 Figure 1: Image of bright green water on Broad Creek on April 10. Â Photo credit: Audrey Hansen

While some green algae can impart an unpleasant taste and odor in drinking water and clog filtration equipment, there are no health risks associated with these algal blooms. There are no drinking water intakes in these systems. Dense blooms can form scums and decrease the oxygen supply for other marine organisms when they decompose. Such dense blooms also block light needed for bay grasses to grow on the bottom (light measurements showed light was only penetrating to just over a foot). Efforts will continue to track the bloom and any ecosystem impacts that result. To report fish kills or other algae related issues please contact the Bay Hotline at 1-(877) 224-7229.

To track potentially harmful blooms visit the Maryland Department of Natural Resources Harmful Algae interactive map.