Currently there is an algae bloom of Prorocentrum minimum at Sandy Point (171,000 cells/ml on April 25) and the Severn and South Rivers (Church Creek 113,686 cells/ml and Pocohantas Creek 105,040 cells/ml on April 26) and south along the mainland down to Chesapeake Beach. Blooms of Prorocentrum give the water a deep reddish-brown color. These blooms are typical in the Spring in the middle bay area and are not a health threat to humans. However, such dense blooms can shade bay grasses, impact fishing (reduced visibility), as well as lead to declines in dissolved oxygen when the bloom ultimately dies off.
The fish killing algae Karlodinium veneficum was also found within the bloom but at low concentrations. Please report fish kill events to the Chesapeake Bay Fish Health Hotline at (877) 224-7229 or online at HAB Sightings Reporting page.
The State will continue to monitor the bloom.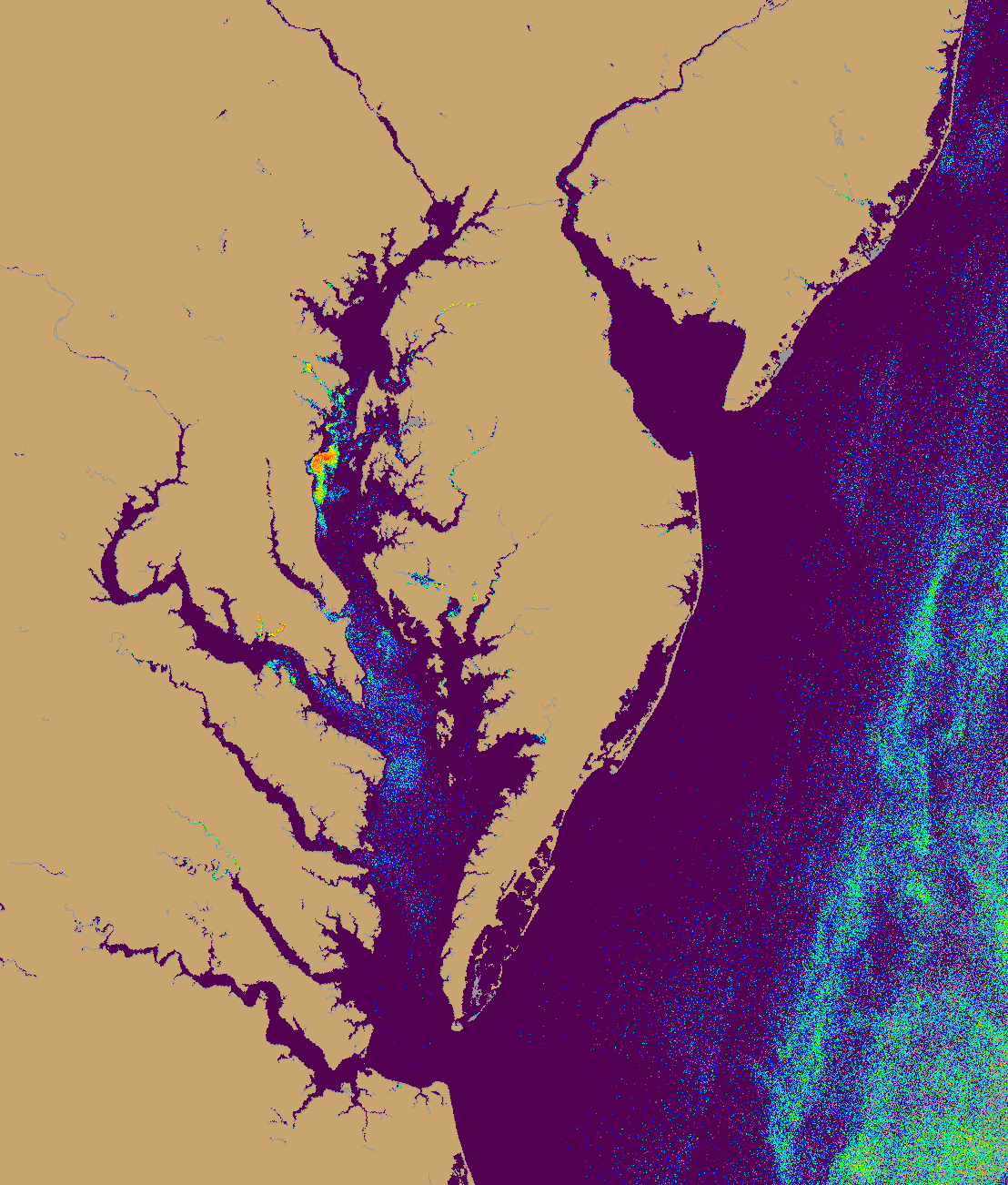 Figure 1 Satellite detection of algal bloom in the Chesapeake Bay on May 1, 2018.
Source NOAA, Sentinel 3 (rbd algorithm).